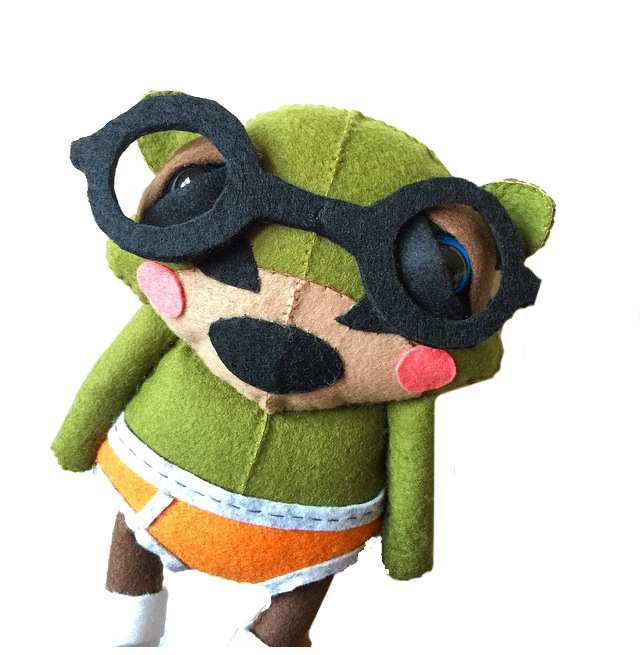 Captain Underpants is one plush creature who is not ashamed to run around in his y-fronts! He's a bear who is comfortable in any setting - particularly in your home! He loves honey, cuddles and lazing about.

Standing about 27cm tall by 17cm wide, Captain Underpants is a plush creature made from felt, and firmly stuffed for that nice, solid, huggable feeling. He is hand-stitched with love.

As with all of the Creatures & Cream range, this cute little Bear is designed to delight and bring joy to your household! I hope you enjoy him as much as I've enjoyed creating him!
Please note: our creatures are not suitable for children under the age of 3 years, due to small parts that may become dislodged if placed under a lot of stress!